Art and craft, Art, Craft and Gallery in Corrèze
Arts and Crafts

Meeting with fascinated craftsmen and artists talented height. They express their know-how through unique works according to their imagination and to their inspiration. For the public, the result is always a pleasant surprise... Only for the pleasure of your eyes!
Register your touristic spot in Corrèze it's free (in French)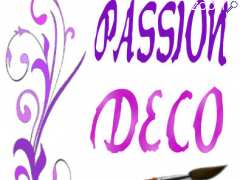 PINEAU
5 avenue Jean Lascaux 19130 OBJAT
19240 Allassac (Corrèze)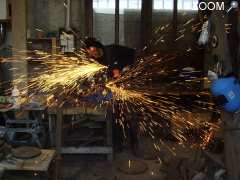 gallin-martel
Chassac bas 19160 Chirac-Bellevue
19160 Chirac-Bellevue (Corrèze)
Phone : 05 55 95 80 51 / 06 61 84 95 78 Poterie du vieux loup
Rue du carrousel
19380 Albussac (Corrèze)
Spécialiste de la cruche en forme d'oreille de loup, j'ai été formé par mon grand père alors que nosu étions réfugiés dans les grottes du morbitioux.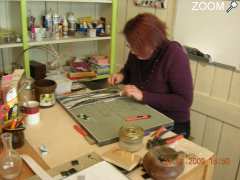 Pascale Chollet
3 Place des Farges
19260 Treignac (Corrèze)
Sur la route des métiers d'art, venez visiter mon atelier de mosaïque à Treignac. Je vous montre mes créations « uniques » et mon savoir faire. Je travaille les émaux de Briare, les miroirs, ...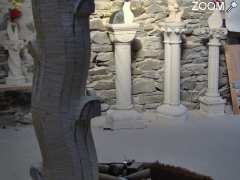 Thierry Filatre
Puy la Done
19190 Le Chastang (Corrèze)
Stone handicraft,my owns créations or any kind of projet.Welcome for a visit on Saturdays 10-18 h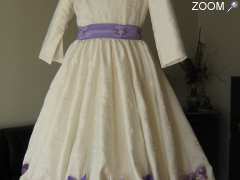 Ponchet Andrée
chassac bas 19160 Chirac-Bellevue
19160 Chirac-Bellevue (Corrèze)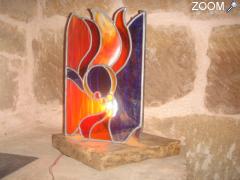 Prunier Michel et Simone
Grange Vieux
19600 Saint-Pantaléon-de-Larche (Corrèze)
Phone : 05 55 87 14 95
- Mobile phone : 0637788661/ 06 85 02 22 53
Fabrication et vente d'objets en vitrail ( lampes et autres objets à la demande ).Expositions-ventes à domicile, visites d'atelier possibles sur rendez-vous . Possibilités de choisir les formes, ...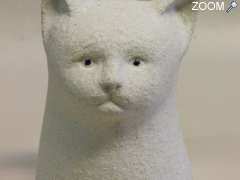 LEPETIT Marie-Annick
29, rue du pont Turgot
19140 Uzerche (Corrèze)

Register your touristic spot in Corrèze it's free (in French)