Art and craft, Art, Craft and Gallery in Corrèze
Add to my travel notebook
Register your touristic spot in Corrèze it's free (in French)
See accommodation nearby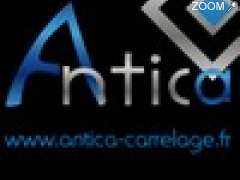 TVORG-11286
Update informations
Disponibilités
mr christoforo carrozza
neyrat
19300 Montaignac-Saint-Hippolyte (Corrèze)

http://www.antica-carrelage.fr
Antica Carrelage
A Craftsman Tiler to faïencier, to place it corrèze
Specialist in Italian shower
And in renovation of design and trendy bathroom (mixture of former(ancient) and modern).
Applicator approves TADELAKT
( Coated with lime wet room(part,play), hamam etc.)
Pose(Installation) of terra-cotta, stone floor(window-pane) of cement, pisé, more common(current) Mosaïc and the other stonewares..
Outdoor, tiled floor and terrace in antico pavement or autoblock, stone of the prize(lot), the stone of bavière, the slate...
Register your touristic spot in Corrèze it's free (in French)