Alloggiamenti, affitti , Camere in famiglia della Corrèze
Guest house

Practical and friendly, here is what summarizes the formula of guest houses. Whom you are only or in family, come to spend one or several nights at the inhabitant. It is as a friend that you will be welcomed by the host and the hostess who can make you discover the local specialities during the meals which will be proposed to you.
Iscrivere il vostro punto turistico della Corrèze é gratuito
DUBOIS
La Geneste 19120 TUDEILS
19120 Tudeils (Corrèze)
Tel : 05 55 91 40 54
- Cellulare : 06 37 41 87 14
Cosa fare durante il vostro soggiorno alla Bercely!

Bernard e Celine vi danno il benvenuto nella valle della Dordogna, vicino al più grande turistico siti Turenne, Collonges La Rouge, Padirac, ...

Gillet Roger
Maury
19260 Affieux (Corrèze)
Tel : 05 55 98 04 01
- Cellulare : 06 84 56 54 26

Marie-Odile et Jean-Paul SONNIER
2 rue des Haras
19200 Saint-Exupéry-les-Roches (Corrèze)

Christian et Anne du Pradel
le Pradel 19400 Monceaux sur Dordogne
19400 Monceaux-sur-Dordogne (Corrèze)

GAUTHIER
5, avenue de Saint-Martin
19240 Varetz (Corrèze)
Tel : 0.555.85.02.96
- Fax : id.
Near Brive-la-Gaillarde, Claudie and Jacques Gauthier wellcome their hosts in the charming village of Varetz.

Ferreira - Solleliet
le Theil
19380 Saint-Sylvain (Corrèze)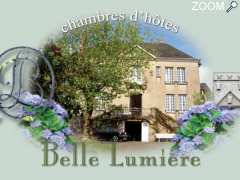 Wil et Jan van Doorn
13, rue du docteur Brunie
19700 Seilhac (Corrèze)
Tel : 05 55 29 44 52
- Cellulare : 06 01 93 62 47

cheulot
les instants volés
19120 Tudeils (Corrèze)
Tel : 05 55 91 44 38
- Fax :
- Cellulare : 06 30 07 64 94

Iscrivere il vostro punto turistico della Corrèze é gratuito