Accommodation, Bed and Breakfast in Corrèze
Add to my travel notebook
Register your touristic spot in Corrèze it's free (in French)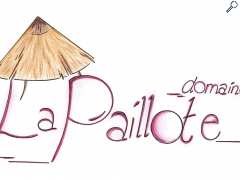 TVORG-706927
Update informations
Disponibilités
VERHELST PAUL
LA QUEYRIE - 19800 CORREZE
19800 Corrèze (Corrèze)

http://www.lapaillote.eu
Bed & Breakfast : Domain La Paillote en Corrèze


The situation of our guesthouse Bed & Breakfast Domaine La Palloite is really splendid,high above the mediaeval village of Corrèze with a spectacular view over the protected center and the surrounding valley's of the Corrèze river.

We recieve our guests warm and personal in our tastfull furnished house equipped with all the modern comfort you need and where you find enough space to relax and leave all the daily stress behind you.

Corrèze the most southern department of the Limousin is one large natural oasis of small country roads, hills and beautifull landscapes. Explore the romantic and historical villages and small towns and find yourself suprised by the many waterfalls, rivers and lakes in company of the sweet murmur of the wind and the chirp of the birds.

In our Bed & Breakfast we like to indulge our guests culinary, everything we served is fresh made in the house with respect for the product, from the self baked bread over the cakes and pies to be served with coffee and tea. And don't forget the culinary guests table!

When you stay on Domain La Paillote you just have to enjoy the good thinks in live: nature, the silence, the comfort, the tourist attractions, the good food and the splendid wine!

Spoil yourself, and join us on Domain La Paillote !



Our phonenumber in France: 0033 (0)5 552 658 14

Our blog: lapaillote.wordpress.com

Domaine La Paillote is qualified 4 épis " by Gîtes De France!"

Register your touristic spot in Corrèze it's free (in French)